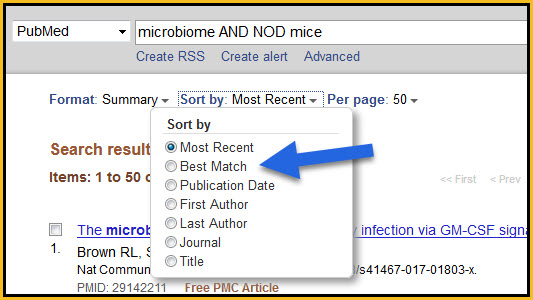 December 18, 2017
Finding the "best matches" in PubMed
Looking for a few good references? Try PubMed Best Match.
By default PubMed displays ALL results that match your search terms, with the most recent references listed first.
PubMed Best Match re-runs your search using a machine learning algorithm and ranks the references, with the best matches listed first.
More information:
Choosing "Best Match" affects not only the sorting, but also the searching.
Best Match is not designed for comprehensive or systematic searches.
Best Match can return fewer or more references than a search run using the default sort by "Most Recent."
Best Match might interpret your search differently than you intend. Check the "Best Match search information" box on the right side of your results to see how the search was interpreted.