yes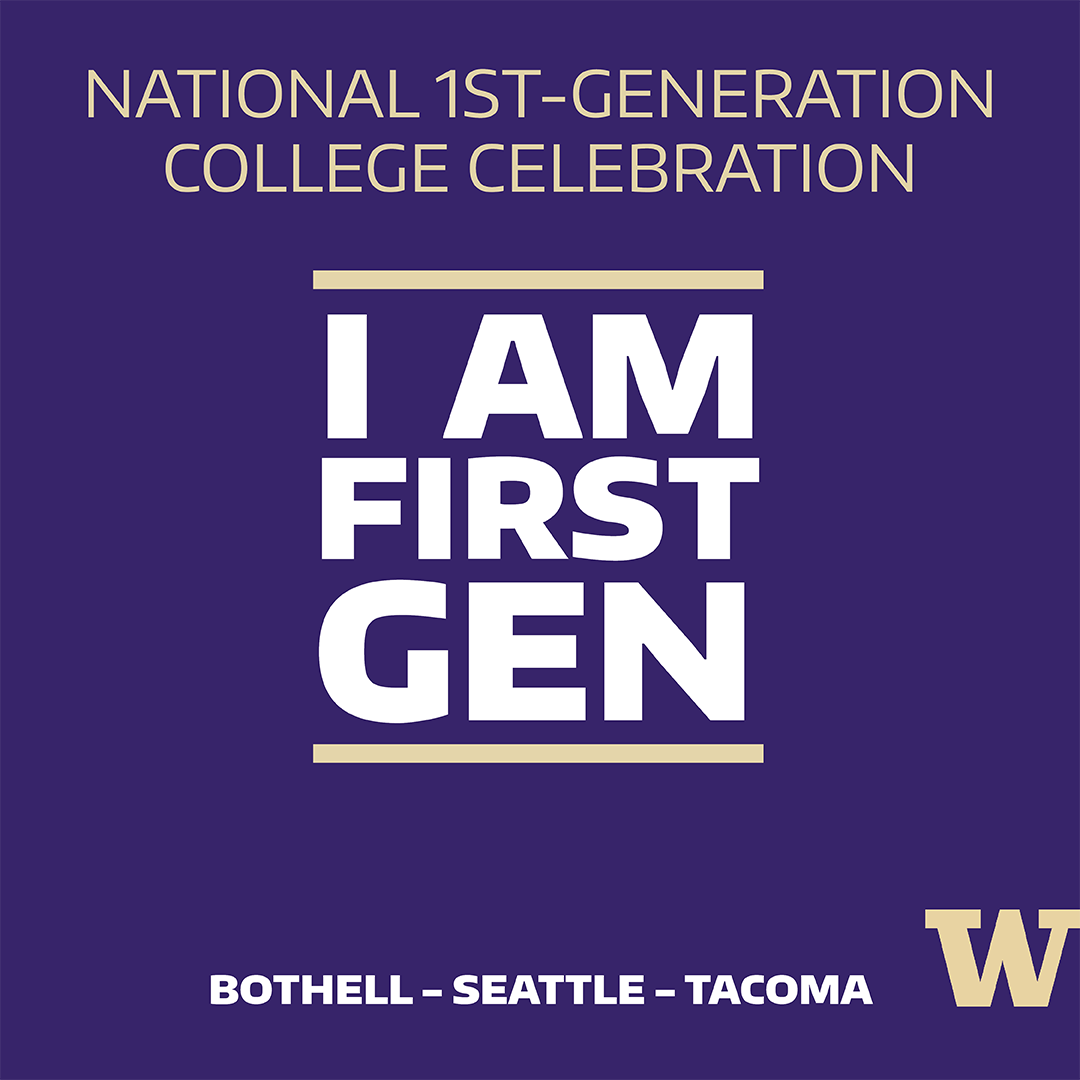 November 8, 2022
First-Generation Celebration @ Li Lu Library – Nov. 9
For the fifth-straight year, the UW Bothell, Seattle, and Tacoma campuses are joining colleges and universities throughout the nation to participate in the National First-Generation College Celebration on November 8, 2022 and throughout the month of November.
WHEN   Wednesday, Nov 9, 2022, 1 – 2:30 p.m.
WHERE   Li Lu Library, Odegaard Undergraduate Library, Foster Business Library
Celebrate the experiences of first-generation students and learn about UW Libraries resources to support first-generation student success! Stop by Odegaard, Foster, or the Li Lu Libraries (Heath Science Education Building) from 1:00 to 2:30 p.m. to enjoy snacks, pick up buttons, and take part in short activities reflecting on the first-generation experience. All students, staff, and faculty are welcome! Staff from the Community Standards & Student Conduct office will be attending the event in Odegaard Library. Learn about academic integrity, the Student Conduct Code, and tips for academic success. They will also have giveaways for answering trivia questions!
Learn more about National First-Generation College Celebration >
From the Health Sciences
#BeTheFirst: Charlotte's Journey
Charlotte Sanders is currently a Teaching Associate and the Field Lead for the Northwest Leaders in Behavioral Health Program (NLBHP) at the UW School of Social Work – she shares with us her experience as a first-gen student, in both her undergraduate and graduate programs | From UW School of Social Work
What Being First Generation Means to These Medical Students
Being a first-generation college student has plenty of highs and lows, challenges and opportunities, but being a first-generation medical student has even more. We asked some first-generation medical students and residents at UW School of Medicine and Graduate Medical Education what being first gen means to them | From UW Medicine's The Huddle