UW Health Sciences Library
Why Medical Libraries for VR services?
Medical libraries are well-positioned to house VR studios to serve medical communities that are collocated near hospitals and/or medical schools. Access to VR spaces will help these communities to visualize cases in three dimensions before meeting patients, simulate surgical work flows, identify risks, and enhance team communication and inter-professional learning. Libraries are at the forefront of all aspects of data management, and VR techniques in medicine are a more accurate and sophisticated form of data visualization. Virtual and augmented reality technologies are data heavy, and librarians' growing expertise in this field will provide essential support to patrons using this technology for medical purposes.
There is growing and demonstrable interest among medical libraries nationwide regarding the implementation and application of virtual and augmented reality equipment and spaces in libraries. Multiple institutions who are either planning or considering adding VR technology or a VR space to their library, and a few, are already incorporating VR into their library services. Medical libraries often have the space required for effective use of virtual reality technology, in addition to providing a neutral, centralized location for users' ease of access.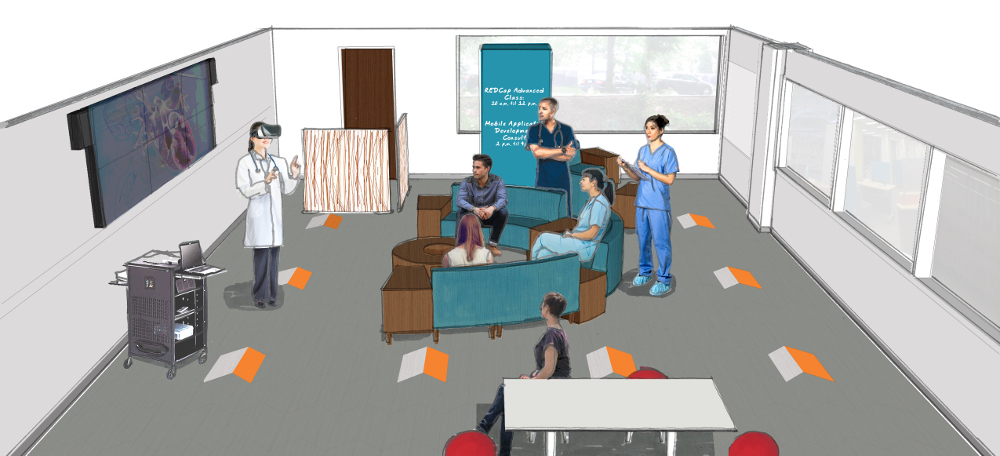 Reporting Structure
Betsy Wilson
Vice Provost & Dean, Universities Libraries
Related UW Entities
UW Center for Cardiovascular Innovation
School of Medicine: Department of Medicine (Division of Cardiology), Department of Surgery (Division of Cardiac Surgery, Division of Cardiac Anesthesiology), Department of Radiology
Pear Medical